Perfect Hair Within Seconds: The Newest Hair Trick Of 2022 - JuvaBun
Have you ever crossed a beauty blogger on YouTube, Instagram, or any other social media platform and wondered how in the world is it so easy for them to look naturally glamorous while wearing cozy clothes and a messy bun, and wishing it was that easy for you as well? 
If the answer yes comes right away, you may want to keep reading about a new way of getting the easiest messy look while staying classy and make it fit every outfit, occasion, and mood. 
I am about to introduce you to "JuvaBun". it will literally change your life. 
We all want to have our hair naturally perfect, but the harsh truth is that not all of us were born with the easiest hair to deal with. Even though we can always blame our genes and the weather, the bottom line is we all want an easy way to get our hair looking good while putting minimum effort. 
Juvabun has the solution for you. JuvaBun created a new way to deal with your hair and to help you get you the messy bun hairstyle you usually see on these beautiful tik tok models.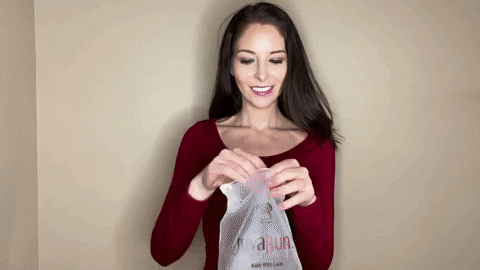 The messy bun hair style is a known trend that has been around for years, but the fact is that even fashion and beauty bloggers that often seem naturally aesthetic, spend a lot of money and time to get their looks. Spending money and time is easy, but what about a solution which is much easier and affordable to get the messy bun of your dreams easily done?
With revolutionary fashionable and affordable products, JuvaBun makes a huge change in the beauty world, helping a lot of women get rid of their hair insecurities to the point they love what they see in the mirror, even while wearing pajamas. JuvaBun fits all hair types - including short and thin hair, and will provide you a way to get the messy bun you have always craved, and a few more fun and stylish hairstyles! 
So, what can these products do that no other product has ever done before?
Well, it may surprise you, but it is all about hair extensions that cling to your hair by a simple claw or scrunchie. Hair extensions haven't always had the best reputation, but there is something different and innovative about JuvaBun hair extensions. Including the messy bun hair style as their main star,  they offer 12 different claw clip ponytails that are not only perfectly fitted but also made of natural heat-resistant synthetic fibers, which means that not only your life becomes better, but you also help the environment by supporting ecological consumption, two birds at one stone! 
The hair extensions comes in a variation of 18 different hair colors and styles to fit any kind of hair style or hair color you may have, which means that no matter how difficult or complicated you think your hair is, JuvaBun will change everything you have ever thought about the process of making a flawless hair bun.
The clips are easy and convenient to use, they will give you instant hair volume, and most importantly - will not cause any damage to your hair. With any purchase you will get instructions and guidelines that will explain how to use the extensions for the best results. You can get any of the different products to match your style in the exact way you want it – from  a classic messy bun that fits every-day look to a stylish ponytail for any kind of event.
Another great fact about JuvaBun is that they not only provide you with revolutionary hair extensions, but you can also take good care of your hair with the Juvabun hair care collection. The hair care collection products contain natural oil extracts and are formulated for all hair types. You will be happy to read that the natural ingredients used by JuvaBun are known to be health beneficial, and it contains different nutrients for any type of hair. The collection includes essential hair products such as dry shampoo, deep conditioner, argan oil and hair extensions kit care that will keep your hair healthy and fresh. 
But wait, there is more! Different fashionable and affordable Hair accessories can also be found on the website. If you're already happy with the way your hair looks, you can get some glorious and unique accessories that will upgrade any kind of look just by using them. 
You may be thinking to yourself that there are hundreds of articles advertising products and most of them are misleading. I understand why you may be skeptical about spending your money once again on a product that may not meet your expectations, however, if you find yourself hesitating at any point, you can read more than 6,000 honest reviews on JuvaBun's website, written by real customers from all over the world.
One of JuvaBun's customers, Angie H writes:
"I am so thrilled I found this company! Looks very natural! Low maintenance is so wonderful, not taking a half hour to style my hair! Done in under a minute! I'm definitely recommending it to anyone with fine hair and wanting volume!! Customer service experience was by far the best experience I've ever received from an online company, definitely getting more."
Those products are not only about having the ideal messy bun, or having a bad hair day and wanting to fix it easily, but it is about wanting to make your life much easier and investing less time in your hair routine and feeling good and at peace. With this easy and ecological solution, you will find yourself having a good hair day every single day.
JuvaBun ships internationally to different countries such as the United States, Canada, New-Zealand, Australia, and England via a user-friendly website. In addition you can find on the website further information, a customer service contact and more than 6,000 reliable reviews. If you don't get the result you thought you would, a refund is guaranteed. 
So, get your own JuvaBun to start your glamorous day with wonderful hair and feeling!
---